T.H.E encompasses a wide experience in international projects in 4 continents. Through our 40-years history, we have carried out a variety of projects and a number of tasks covering A & E spectra.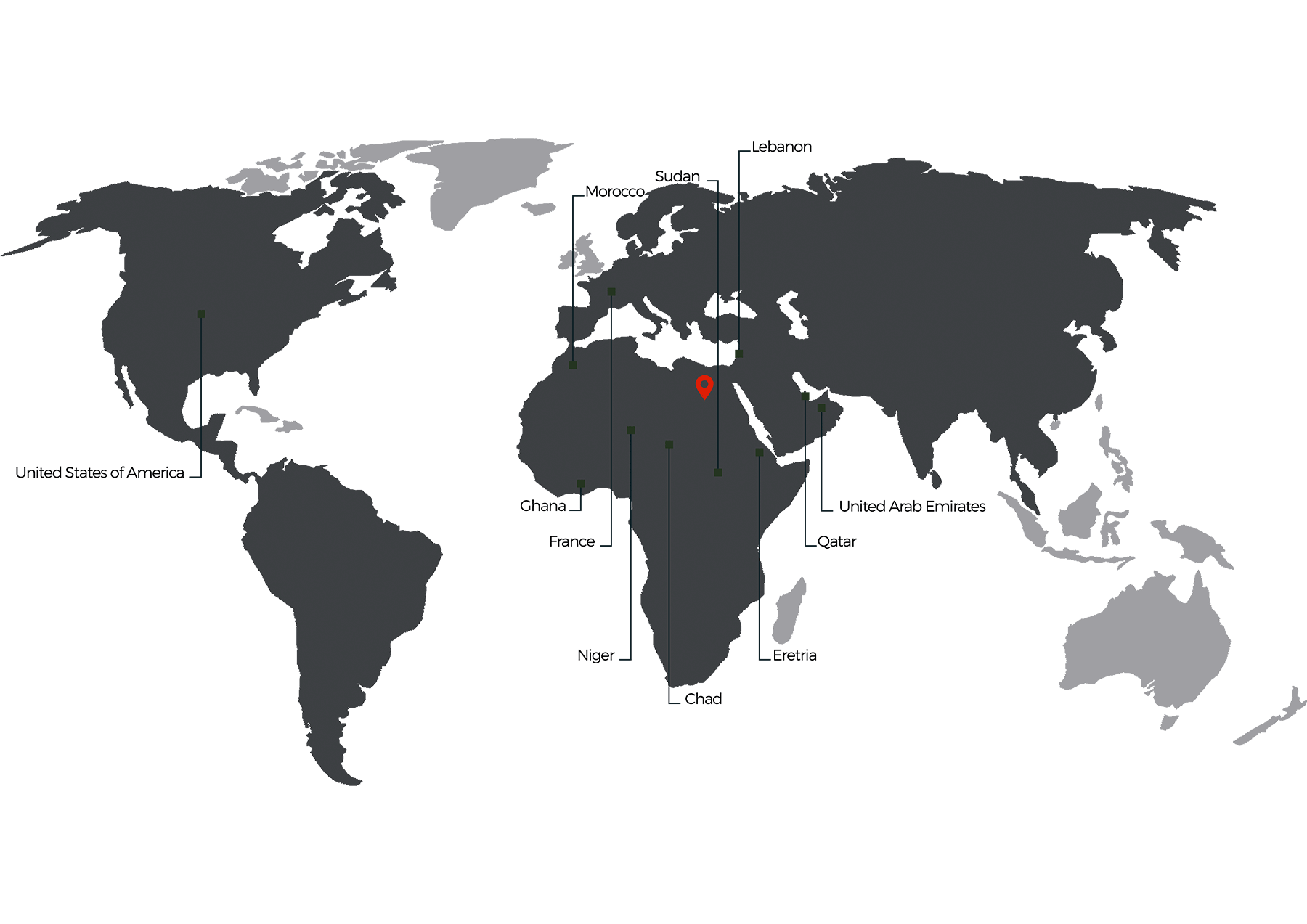 In Africa T.H.E has presence in Libya, Chad, Eritrea, Ghana, and Sudan with multinational companies and governmental agencies to design from universities to industrial warehouses. Continuous relationships with our partners in Europe secured tasks that carried out with highest standards of professional performance. In Los Angeles, California, USA we have established a branch office to bridge the continents. This office interacted positively with variety of pier bodies services, public agencies, private enterprises and exports knowledge to the Middle East countries.
In 2007 we established another branch office in Doha, Qatar. This branch communicated with the major real estate establishment for 10 years. Our activities in Doha and Gulf cities have exponentially expanded. The chart above shows the location of the main office as well as some examples of our international experience.